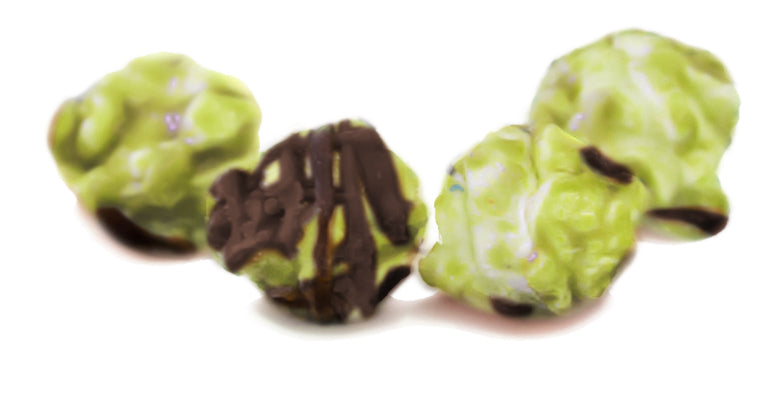 St. Patrick's Day Seasonal - Shamrock Shards
Green Mint w/ Chocolate Drizzle - Shamrock Shards
Back Label:
The Irish immigration to this country began in great waves with the potato famines in Ireland during the 1840s. After the initial onslaught, a steady stream followed for many years, as Irishmen sought political freedom and a land of plenty. Many eventually settled in Steubenville.
The principal area of Irish settlement in Steubenville was in the northern sector with St. Peter's Catholic Church as the hub. By 1920, this section was classified as the "little Ireland" of the city.
Many of the Irishmen who journeyed to Steubenville found work at the railroad companies, in the mines, on the police force, and as steel workers. As time went on, they began teaching in schools, opening private businesses, and holding political positions.
The Irish reputation for rowdiness and a fondness for hard drinking was certainly upheld by immigrants in Steubenville. Prior to 180, the Irishman was very often found in the news as a minor law breaker; drunkenness and fighting were the most common offenses, with the first offense quite often contributing to the second

Ingredients: Popcorn, sugar, pure coconut oil, corn syrup solids, soy lecithin, cream of tartar, natural peppermint oil, cocoa butter, nonfat milk, milk fat, soy lecithin, natural flavors, fractionated palm kernel oil, milk, hydrogenated palm oil, FD&C yellow #5 (E102), and FD&C green #3 (E143)
Contains: Milk, Coconut, Soy. May contain peanuts